You've written to them before, you know you have, but for some reason you can't seem to find their email address and you don't seem to have added them to your Contacts. Disaster. Except, not really: there's an app for that:
It's in the Mail
Mail has a little feature you may never have thought about before: it remembers the email addresses of people who email you and also those of individuals you've written to in the past.
It's called the Previous Recipients List, and that's why when you write emails to people the To field autocompletes when you begin to type that person's name.
If you use iCloud Contacts, this feature is available on all your other Macs (with OS X v10.8 or later) and iOS devices (with iOS 6 or later) that have iCloud Contacts turned on.The good news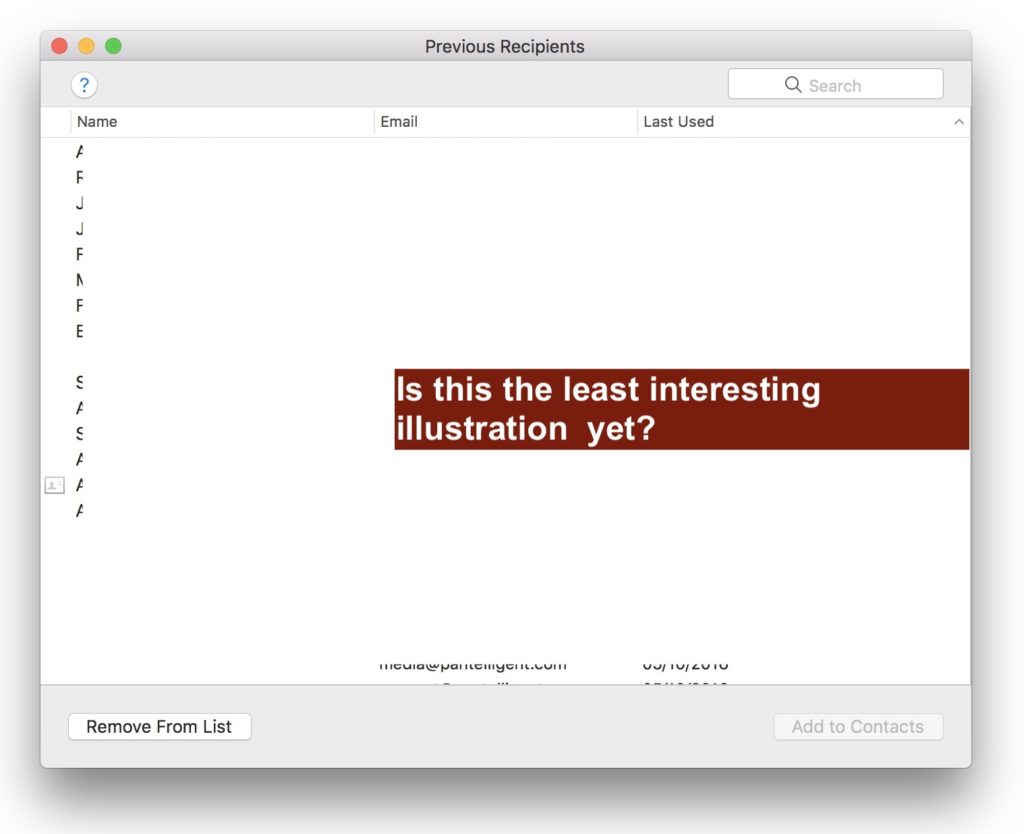 Continue reading "Do you use this sometimes essential Mail tip?"