Nike plans to cease making wearable hardware, as it has fired the majority of its 80-person team responsible for the FuelBand fitness tracker. Instead, the company will focus its efforts on fitness software, according to an unnamed source that spoke to CNET.

The shoemaker isn't throwing in the towel on technology. Rather, it's turning away from hardware and realigning its focus exclusively on fitness and athletic software, a strategic shift that would still benefit the company in the long run, analysts said.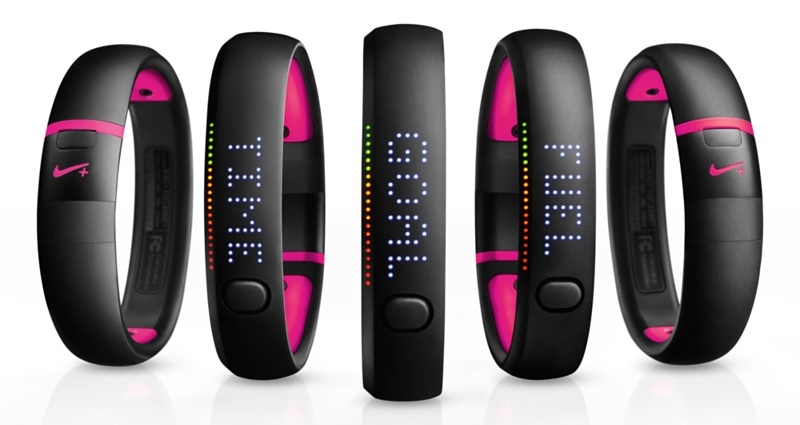 As the competition in the fitness wearable category has increased with entries from Jawbone and Fitbit, Nike has opted to shift its focus to software. Company spokesman Brian Strong told CNET in an email that Nike continually aligns its resources with business priorities and that it has made changes to its team as its Digital Sport priorities had shifted. Nike is also opening an incubator called Fuel Lab in San Francisco to allow developers to create products that incorporate its workout metric NikeFuel and plug into a Nike+ API that'll come this fall.
Nike's move away from wearables also comes as Apple's long-rumored iWatch is expected to come to fruition. Apple CEO Tim Cook is an avid wearer of the FuelBand and has sat on the Nike board for the last nine years, which has helped the two brands foster a strong relationship.
A possible partnership between Apple and Nike wouldn't be out of the question as the athletic company was one of the first to show support for the iPhone 5s' motion coprocessor, debuting the Nike+ Move app alongside the iPhone 5s at Apple's media event. Apple also helped Nike enter the wearable market in 2006 with the Nike+iPod shoe package.
Apple has also hired former members of the Nike's Digital Sport team, picking up former FuelBand consultant Jay Blahnik last August and Nike design director Ben Shaffer last September.
Apple is expected to release the iWatch later this year alongside iOS 8 and the iPhone 6.
Recent Mac and iOS Blog Stories
• Facebook Updates 'Paper' App With Birthdays, Events, Photo Comments and More
• Apple Could Benefit as Samsung and Globalfoundries Standardize Mobile Chip Production
• Employees File Request to Include Steve Jobs Evidence in Anti-Poaching Lawsuit
• Former Apple CEO John Sculley: Forcing Steve Jobs Out Was a 'Mistake'
• RadioShack Drops iPhone 5s Price to $99
• Flickr Debuts Redesigned iOS App With Live Filters, HD Video Recording
• Image Editing App Pixelmator Half Off Ahead of 3.2 Update
• iPhone 6 Renders Reimagined as iPhone 6c